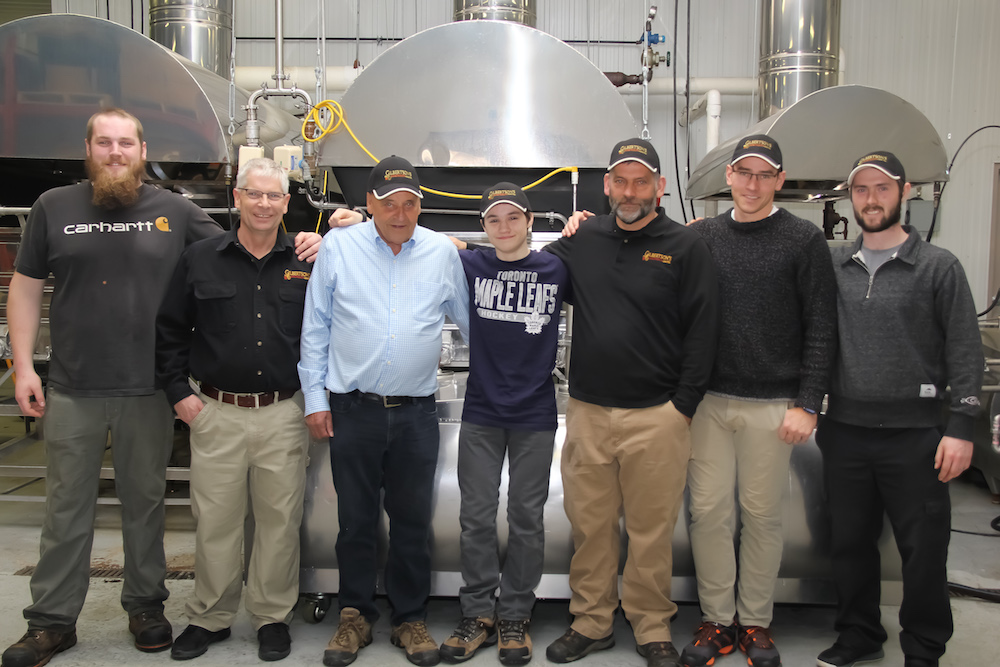 Our Founder, Bernt Gilbertson, arrived on St Joseph Island from Norway as a young boy. Bernt married a local girl, Rose Hawdon, and together they built a life and raised a family.
In 1936 Bernt decided to try his hand at producing Maple Syrup. It wasn't long until he saw an opportunity to expand and market his product. He began, what is today known as, Gilbertson's Maple Products.
As the market grew so did the syrup production. Bernt soon began to expand and include his sons, Don, Rick and Greg as part of the team.
As time passed Bernt moved on to become a local MPP(Member of Provincial Parliament) and Don took over the business continuing to work with his brothers.
Over time the brothers advanced the use of technology in the business by adapting innovating methods and improving materials to increase productivity.
Change moved from buckets to pipeline, metal spiles to plastic, above ground mainline to underground, gravity flow to vacuum systems, thermometers to refractometers, gravity filtering to a pressurized filter press and wood boiling to steam.
Today, Don's sons, Calvin and Brent continue the family tradition of heading to the sugar bush in early spring to capture the sweet sap flowing from the maple tree as a sure sign that spring is arriving.
Calvin and Brent have continued to expand and innovate, making Gilbertson's Maple Products one of the largest syrup producers in Ontario.
Poised at the doorstep of change is the fourth generation of Gilbertson's, preparing to continue the family tradition of fine syrup making.
The Gilbertson family invites you to visit our syrup making operation and pancake house during syrup season for a taste of family hospitality and good food.
For a more detailed description of syrup making visit "from tree to table"